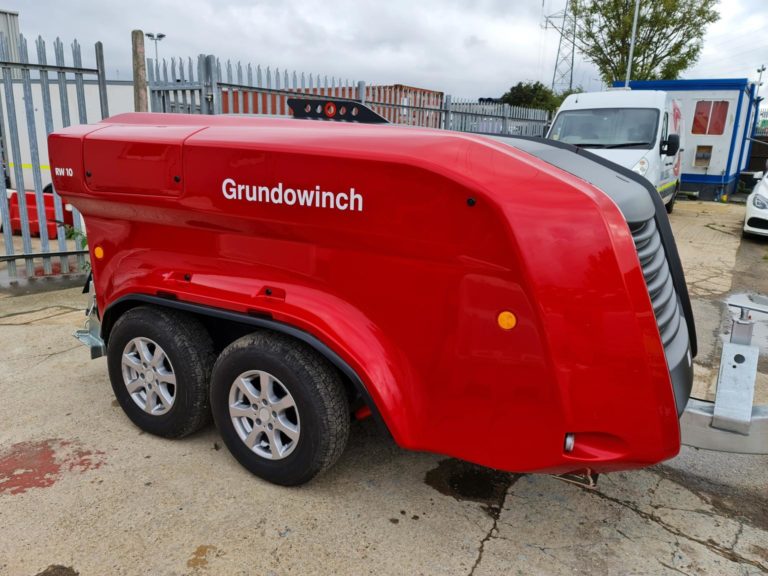 May 2021
New Grundowinch
Just taken delivery of our new Bagela RW 10 Tonne KW composite body Grundowinch. Stunning looking bit of kit.
The approved and compact Bagela cable pulling winches are manufactured in the shock-resistant, recovering Terpolymer (ABS) housing on a hot-dip galvanized base frame.
The longevity of the winch aggregate in combination with this housing makes the winch a worth-stable construction machine. For operation the soundproofed housing remains closed, only the cover of the control panel has to be opened.
The rope speed can be adjusted steplessly and absolutely without jerking from 0 – 100 m/min depending upon type of winch.
The setting of the pulling operation is to be arranged on a user friendly touch screen. The recorded data could be exported via USB or journalised by the provided thermo printer directly at the building site.
The winch is powered by a diesel engine with an integrated infinitely controllable, hydrostatic gear.
The whole pulling force is generated by a rope protecting, grooved double capstan system.
The chassis is spring mounted and can be approved with 100km/h for the KW 2000 up to KW 5000(depending on national road traffic regulations).